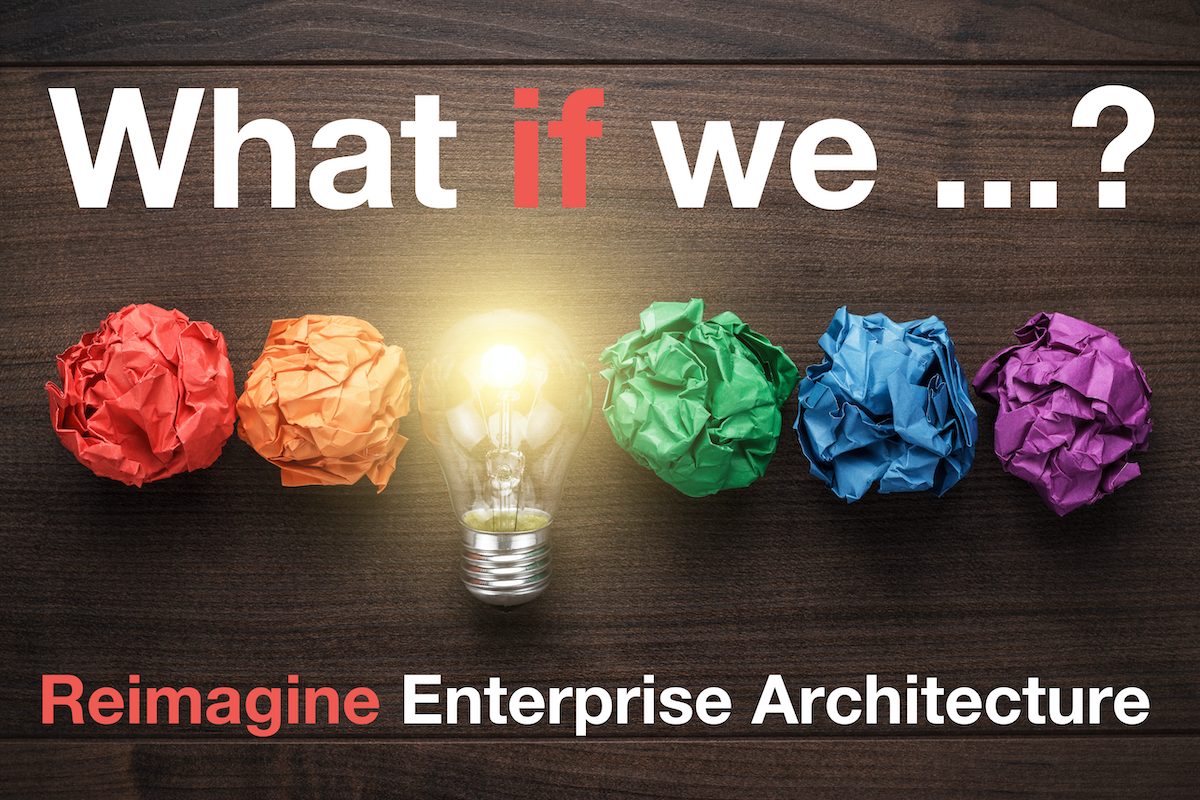 What would happen if we use Design Thinking to Reimagine the traditions of Enterprise Architecture (EA)?
Where would we end up? What are the problems to solve? Are they the same as the EA tradition prescribes? Are there other problems that need solving? Is the solution the same?
In a series of "What if we …" design steps I intend to illustrate the power of interweaved Design Thinking (iDT) on the initial challenge - Why does the tradition of EA have so much problems outside the application on IS/IT?
The focus of the series is Ideation.
Ideation experiments